Scroll to the bottom of the page to fill out an online application.
 Artists working in all media to join our booth at international art fairs, in New York, Miami, and San Diego.
We offer participation with the World Wide Art & Artavita Pavilion at the following art shows:  

Art Expo New York
Each year thousands of art industry insiders flock to Artexpo New York in search of the art and artists that will shape trends in galleries worldwide. Hosting more than 45,000 avid art enthusiasts annually, this is the largest international gathering of qualified trade buyers—including gallery owners and managers, art dealers, interior designers, architects, corporate art buyers, and art and framing retailers.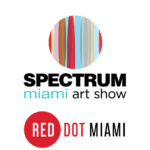 Spectrum - Red Dot Miami
 Two contemporary art shows under the same roof in the heart of Miami's Wynwood Art District, featuring an international slate of artists and galleries. It's where contemporary meets extraordinary. Join us for a five-day fine art experience, featuring Art Labs, Art Talks, Meet the Artist sessions, music, entertainment, and other special events.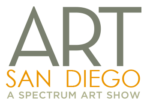 Art San Diego
 Since its inception in 2009, Art San Diego has enriched the city's arts scene beyond measure. As the only contemporary fine art show in San Diego, ASD has become one of the leading cultural events in Southern California and has inspired attendees from all over the world with its site-specific art projects, art talks and panel discussions, specially selected emerging artists, special events, and more.